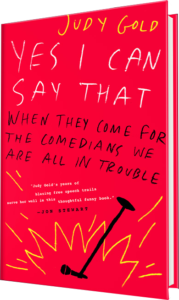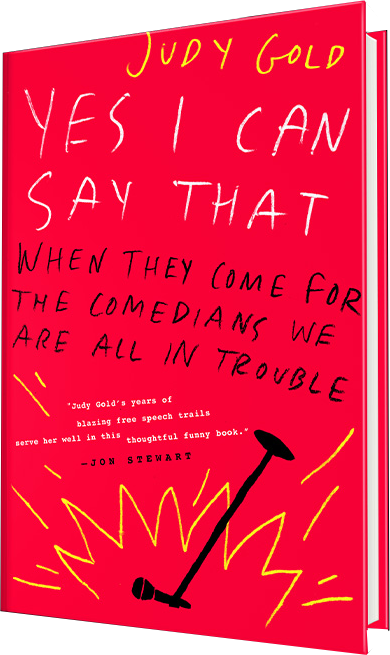 WHEN THEY COME FOR THE COMEDIANS WE ARE ALL IN TROUBLE
From award-winning comedian Judy Gold, an equal parts thoughtful and hilarious polemic on the current efforts to censor comedians, arguing that they undermine the art—and purpose—of comedy itself.
"Gold's defense of comedy, filled with great jokes and stories of censored comics, is a reminder that freedom of speech is no laughing matter." ~ Publisher's Weekly
"Judy Gold is the voice we need to cut through all the bullshit. I love her and she always makes me laugh. We need her now more than ever." ~ Margaret Cho
Catch Judy on Nora from Queens • Episode 2 • "Stop! Nora Time"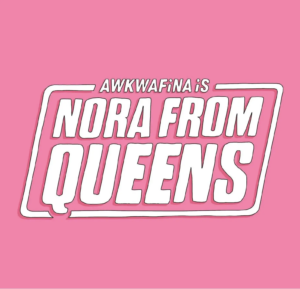 Full episode on Comedy Central. • Available on FuboTV, Philo & Sling.
After getting an MRI during an earthquake, Nora time travels to the iPod-filled world of 2003 where she sets out to warn her younger self about the mistakes she's going to make.
The series stars Awkwafina as Nora Lin who lives with her dad (BD Wong), grandma (Lori Tan Chinn) and cousin (Bowen Yang) in Queens, New York.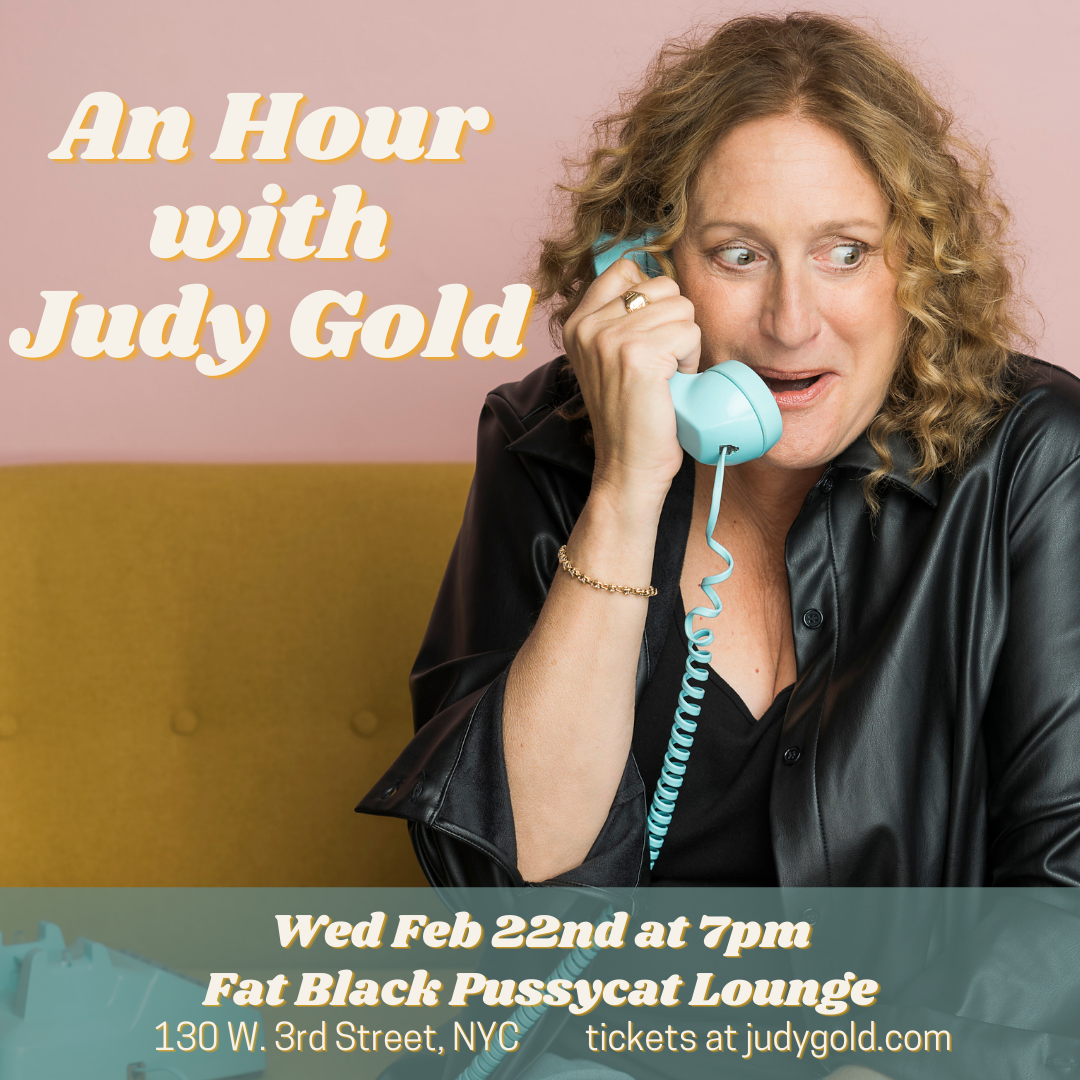 February 2 • 7pm ET
NYC! Come down to the Fat Black Pussycat Lounge for an hour set on Wednesday, February 2nd at 7pm!
More Info