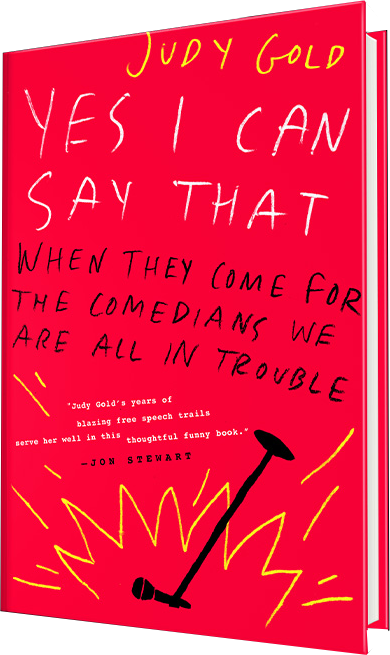 WHEN THEY COME FOR THE COMEDIANS WE ARE ALL IN TROUBLE
From award-winning comedian Judy Gold, an equal parts thoughtful and hilarious polemic on the current efforts to censor comedians, arguing that they undermine the art—and purpose—of comedy itself.
"Gold's defense of comedy, filled with great jokes and stories of censored comics, is a reminder that freedom of speech is no laughing matter." ~ Publisher's Weekly
"Judy Gold is the voice we need to cut through all the bullshit. I love her and she always makes me laugh. We need her now more than ever." ~ Margaret Cho
"The fact that the world needs a book like Yes, I Can Say That is appalling. That the marvelous Judy Gold has written it is a gift. With wisdom and unsparing clarity this book explains the crucial—yet too often overlooked—role comedians have played in in our country's history and gives us a sane perspective on our insane society. Pick up or download this book NOW. It will make you laugh while reminding you why it's vitally important to do so." ~ Lewis Black
Don't miss a single episode
of Judy's guest-starring appearances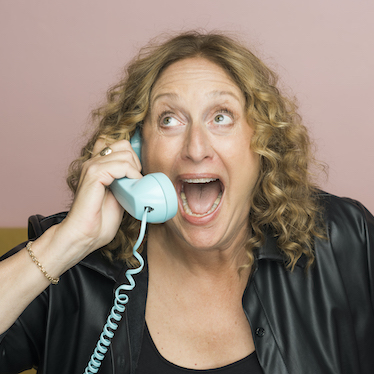 Friday & Saturdays June 24-July 2 @ 9pm
Tuesday & Wednesdays July 5-August 31 @ 7:30pm
It's Art House Time! Get your tickets for select dates for Summer 2022 while they last!
More Info