"Gold's defense of comedy, filled with great jokes and stories of censored comics, is a reminder that freedom of speech is no laughing matter." ~ Publisher's Weekly.
Judy Gold in YES, I CAN SAY THAT!
Written by Judy Gold and Eddie Sarfaty
Directed by BD Wong
Based on her book, Judy took the stage to tell the fascists and crybabies to shove their hate and political correctness up their respective asses. This wickedly funny new one-woman show is a big-mouthed and big-hearted call for truth, kindness, common sense, and most of all, laughter. 
Premiered March 4—April 16 at Primary Stages at 59E59 Theaters • NYC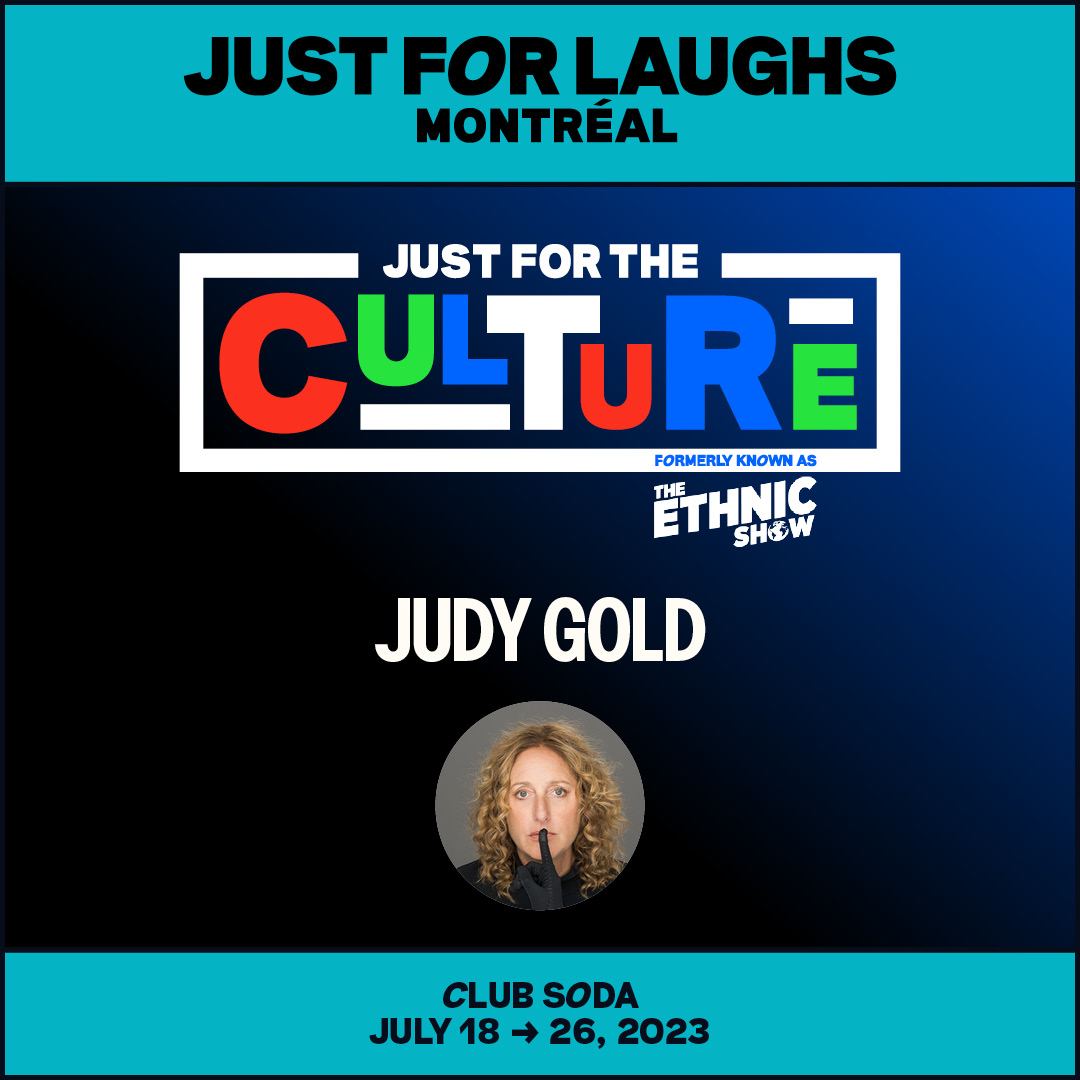 July 18-26 • 7pm ET
Back by popular demand, Just for the Culture features a diverse line-up of comedians from various cultural backgrounds and experiences, each with distinct personalities, experiences and comedy styles. It's an all killer-no filler night of comedy.
More Info